Pastor Clifton McDowell Sr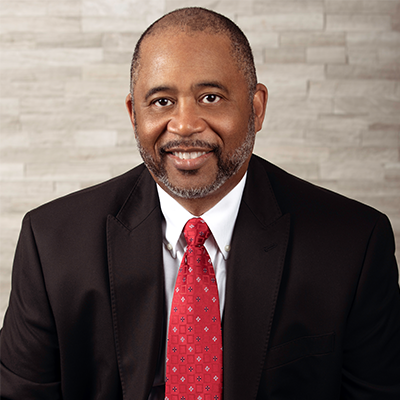 Rev. Clifton McDowell is the senior pastor of The Church of God of East New York, a thriving congregation located in the heart of Brooklyn N.Y. where he has served as senior pastor since April 1981. In addition to serving the congregation and community through his pastoral ministry he serves on a National level as a member of the Ministries Council of the Church of God, Anderson IN, Member of the Warner Press Board of Directors, Presiding Elder of the National Association of the Church of God, West Middlesex PA. Outside of the Church of God he serves as a Ministry Partner with The Navigators Church Discipleship Ministry and is a founding Member of the World Vision Church Alliance initiative in New York. He is a former V.P. & Finance Division manager with the investment-banking firm of Salomon Smith Barney (currently Citigroup) where he was employed for 24 years.
Rev. McDowell has a BA degree in Organization Management with an emphasis in Economics and Accounting from Nyack College and a Master's Degree in Urban Ministry from The Alliance Theological Seminary. He is a noted speaker and teacher and has ministered as far as England, East Africa, Barbados, Trinidad and Grand Cayman as well throughout the United States. Hehas had many great mentors and examples (both men and women) over the years that helped him to develop into the person he is today. A godly man deeply committed to Jesus Christ, His wife, family and to the Church as a servant leader. He strives to be an example to inspire and challenge leaders towards integrity and excellence in whatever they do as Disciples of Christ. He and his wife Deborah are the parents of four beautiful children, Felicia, Nicole, Leah and Clifton Jr., three grandchildren, Darien, Destiny, and Kharlie. Together they share a passion for equipping leaders, couples, families and ministries to mature in faith and reach their full potential towards Gods purposes of making disciples of the nations.
Pastor McDowell and First Lady Deborah have been happily married since 1980.
First Lady Deborah McDowell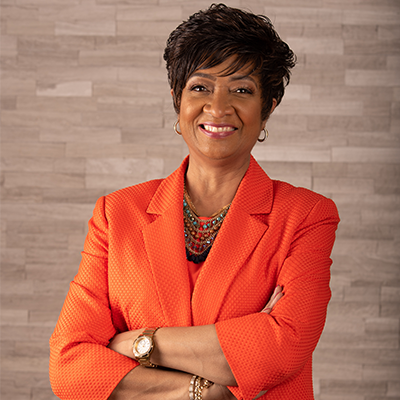 Lady Deborah A. McDowell is the First Lady of The Church of God East New York located in Brooklyn New York, where she has served in various capacities since 1981. Lady Deborah holds a degree in early childhood education, she also obtained a Diploma in Biblical Counseling from the American Association of Christian Counselors (AACC). She is a God inspired Author, publishing her first book entitled "A Fresh Aroma In Trying Times", where she encourages people to let the aroma of Christ flow through them even in their hardest times.
Lady D as she is affectionately called has a unique ability to communicate truth creatively to challenge people to live out their faith. Working along side her husband Clifton McDowell Sr. in ministry since 1981 she has proven to be a women of wisdom and insight as she loves and cares for the people of God. Helping to provide leadership to the congregation through, Life Care Small groups, counseling, teaching and leading couples to deepen their marital covenants. Her focus currently is helping to lead the ENY Women of Faith ministry and serving by teaching as part of the ENY Church of God discipleship training staff.